Rand Alloys. Your complete source for raw materials.
For us, becoming your preferred supplier is job one
Rand Alloys is a supplier of raw materials to the steel mill and foundry industry across North America. We offer certified ingot, grain refiners and master alloys, ferroalloys and additives and ferrous and stainless steel scrap foundry packages.
At Rand Alloys, requests for quotes are responded to within 2 hours of the inquiry. We carry a regular stock of products that help to keep our customers productive with just-in-time shipments (JIT). We process orders immediately and shipments are sent to customers within 24 hours in the greater Toronto area or 24-48 hours internationally. At Rand Alloys, you'll have no problems placing an order for less than a truck load (LTL). Whether you need a full truck load (FTL) or a single skid of product, Rand Alloys can fulfill your needs.
For added customer assurance, Rand Alloys adheres to the ISO standards of quality, service, safety and reliability.
Rand Alloys Is A Leading Supplier Of Raw Material With A Large Selection Of On Hand Warehoused Products Ready For Immediate Delivery.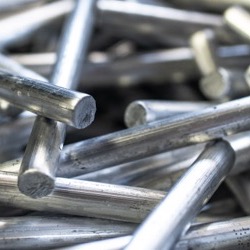 Master Alloys & Grain Refiners
Tibor, Strontium, Aluminum Based Alloys, Copper Phosphorus, Copper-Based Alloys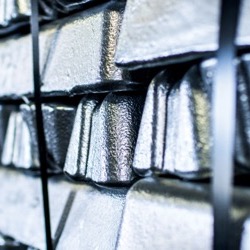 Certified Ingot
Aluminum, Brass And Bronze, Zinc, Carbon Steel, Low Alloy Steel, Tool Steel, Stainless Steel, Ph Stainless, Duplex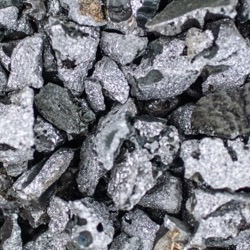 Ferroalloys & Innoculants
Chrome, Manganese, Silicon, Noble And Others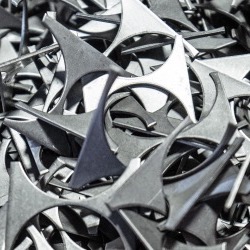 Ferrous Foundry Packages
Foundry Busheling 12" X Down; 0.60% Mn, Low Mn, Plate And Structural, Auto Cast And Cover Steel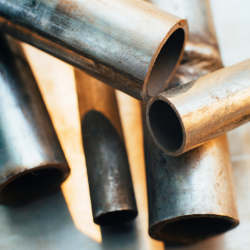 Stainless Steel Foundry Packages
12" X Down; Packaged Into Drums, 300 Series, 400 Series, Duplex And Specialty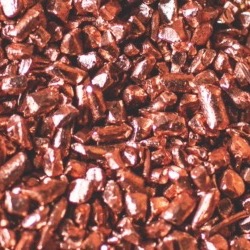 Additional Material
Copper Chops, Electrolytic Nickel, Zinc Balls, Oxygen-Free Copper Balls, Tin Chunks, Steel Shot
Testimonials
When we have projects that involve special alloy specifications, the Rand team will always work diligently to provide us with the best possible fit for all our custom needs. I would highly recommend Rand Alloys for their resourcefulness, efficiency, and friendliness. Trevor, Plant Superintendent - Foundry
The fact that they have WHAT I want WHEN I want it is an immeasurable asset, and they easily accommodate any special requirements. Even though we are a small manufacturing firm, RAND makes me feel as if they care about the success of our business. Susi, Operations Manager - Foundry
Rand Alloys understands the high standards that our company has and is very efficient in delivering well within our time limits. More importantly, Rand Alloys stands behind their product 100%. We would highly recommend working with them. Monika, Operations Manager - Foundry